Special Offers & Discounts...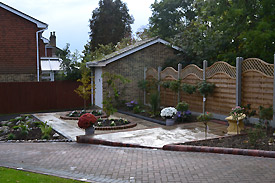 From time to time we offer clients new and old special discounts or other offers. At present we are running two offers :-
15% discount for all clients
20% discount for clients over 55
Please note - discounts cannot be used in conjunction with any other discounts or offers.
So if you are thinking of having some work done on you house or garden then there has never been a better time to choose Maidstone Landscapes & Property Services.
If you are interested in Maidstone Landscapes & Property Services undertaking some work for you on your property then either give us a call on 07786 070107 or email us at info@maidstonelandscapes.com or fill in our enquiry form by clicking here.
We look forward to hearing from you.